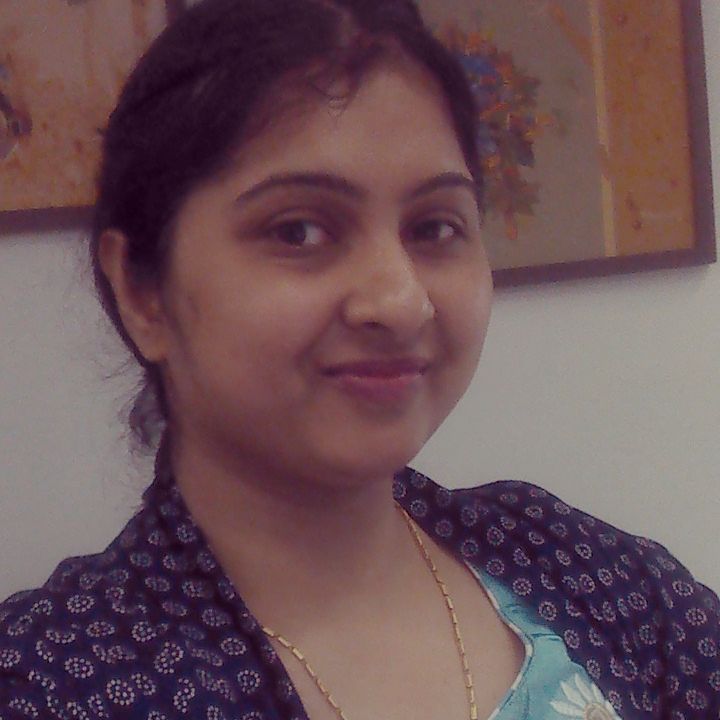 Surabhi has spent her childhood in Himachal and further stayed in Chhattisgarh, Pune, Delhi and now in Bangalore. Having stayed in different part of the country enables her to understand and appreciate the cultural difference of all these states. She tries to use the beauty of all these cultures in her writings.
At present She is working as a marketing communication professional. She has worked in advertising for some years. Her love for writing started in school with an assignment given on daily diary writing. She didn't even realize when the simple assignment lead to interest, love and now passion.
She has written couple of articles and poems for different online sites. 2 of her poems are recently published in an anthology one of which was read at the Bangalore Literature Fest held in Dec'2015.
She is a blogger and writes about everything that touches her heart or leads her to think. She expresses herself through poetry, articles or stories. She writes in Hindi, English and has recently started writing in Bengali. You can follow her blog on http://surabhiitsmyway.blogspot.in/
1) How was your experience when you came to know that you were selected for "The Forgotten Life"?
I was really excited as this would be the first time a short story of mine is getting published. some of my poems have been published recently (Hindi). " the forgotten life" would be the perfect goodbye gift from 2015 🙂
2) What is unique in your story?

Most of the stories have a perfect ending from the perspective of the author. In my story I leave the reader in a mystery and leave the ending to their interpretations. My story also takes the readers through the complexity of the innermost thoughts or the subconscious mind of the protagonist which makes it unique and interesting.

3) How is the feeling of getting published?

Getting published is an overwhelming feeling because it's a mix of lots of thoughts. You definitely are exhilarated when your work is accepted for publishing but somewhere you are also apprehensive or nervous about how the readers would react to your work. Also, every time your work gets published anywhere it gives you a lot of encouragement to keep writing and improving.

4) Where do you see yourself

in 10 years

in the field of writing?
I see my self growing in the field of writing from short stories and poems to a novel writer. I have lot's of plots in my mind to start a novel on and would want to give a definitive shape to those plots and build an exciting story/s around the same

5) Which genre do you prefer for reading?
I prefer reading fiction and poetry.
6) Do you prefer work over writing or writing over work?
Any day writing over working 🙂
Thank You  for giving us your valuable Time.
I hope Readers have found it Interesting.
Stay Tuned.
Book Your Copy Today :-  https://www.pustakmandi.com/The-Forgotten-Life-A-Collection-of-Forgotten-Stories