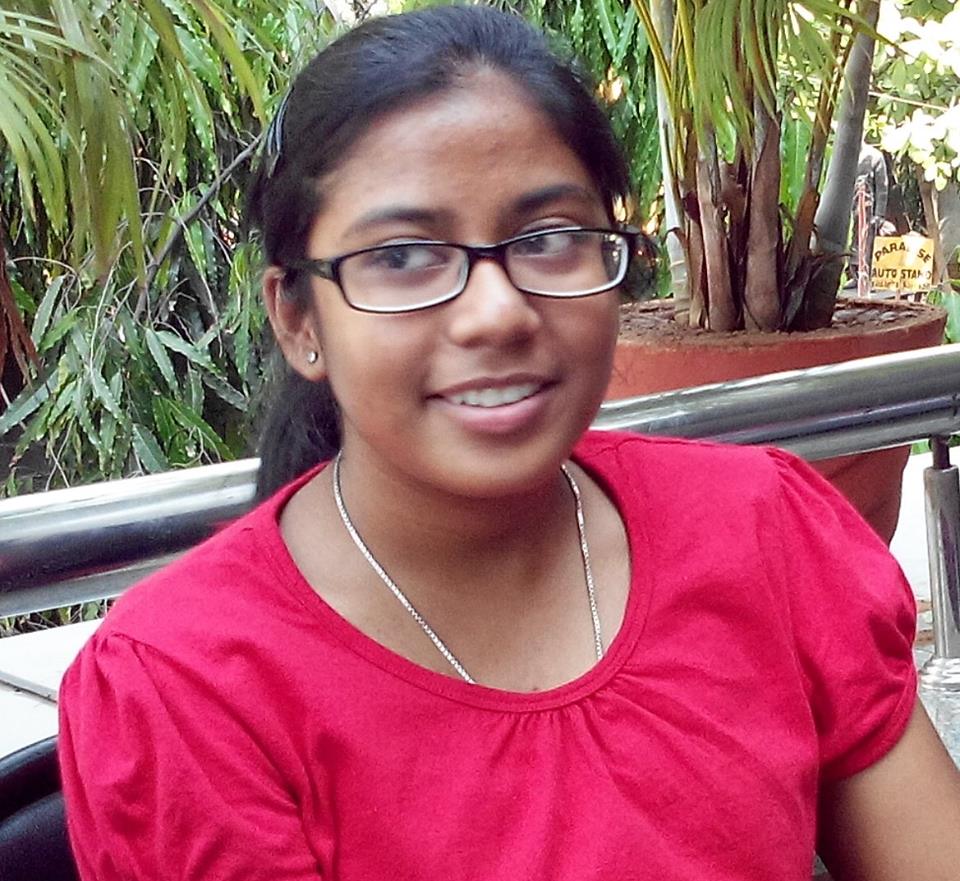 I am Shriya from Hyderabad. I am a first year engineering student but aspire to become a writer and director. I have started an initiative called the Nation's Rock Beat, a platform for all creative art forms. Few of my poems have been published in Times of India.
Q1. Introduce Yourself.
I am Shriya Gupta, a first year engineering student from Hyderabad with the aspiration to become a writer and director. I also want my startup, The Nation's Rock Beat, a magazine portal for all creative art forms to reach the heights I have dreamt of. All I can say is I want to be remembered by this world for the work I have done and my contribution to it.
Q2. when did you realise that you are born to write?
It was an accidental discovery when my English Sir thought that I had written a poem on my own while it was written by a famous poet. So, he was upset with me and I was guilty. So I decided to make up for it and I wrote my first poem 'Pollution' in class 8th. I was surprised that I took only 5 minutes to write it down. Then it was my hobby and before I could realize I was madly passionate about writing.
Q3. where did you learn about crush 2?

I was writing for a long time and I thought now I should take my stories to the readers. So, I contacted Aniket Sir from The Author's Ink Publication and he was constantly in touch and informed me about this upcoming venture Crush-2 and I was in by October.
Q4. how did you come out with your story?
I have never clearly understood the feeling of having a crush. What it feels like? Could it be anyone you like? So, this story is very close to my heart where the protagonist tries to find out the true meaning of a crush.
Q5. what is your story all about? brief us.
My story, The Perfect Crush is about the protagonist trying to self analyse herself and understand the notions of having a crush. If so, is it necessary to be your love interest or it could also be someone you admire? On a later stage, it also deals with how 'some crushes need to be crushed.'
Q6. what are your future plans?
Future is very unpredictable and I believe 'Life me kuch bhi ho sakta hain.' All I am sure about in my future is I am going to try to be a writer and director forever in my life and also take The Nation's Rock Beat along with me.
Q7. how was your experience working with us?
 It was a wonderful experience working with Author's Ink Publications, esp. Aniket Sir's patience, believing in the stories of new writers and providing them a chance to prove themselves, being supportive and open to all new suggestions and what I loved the most was the opportunity to know other seventeen talented writers across India. Hoping to work again with Author's Ink Publication. Thanks a lot.
Thank You  for giving us your valuable Time.
I hope Readers have found it Interesting.
Stay Tuned.
Book Your Copy Today: –  Pustakmandi