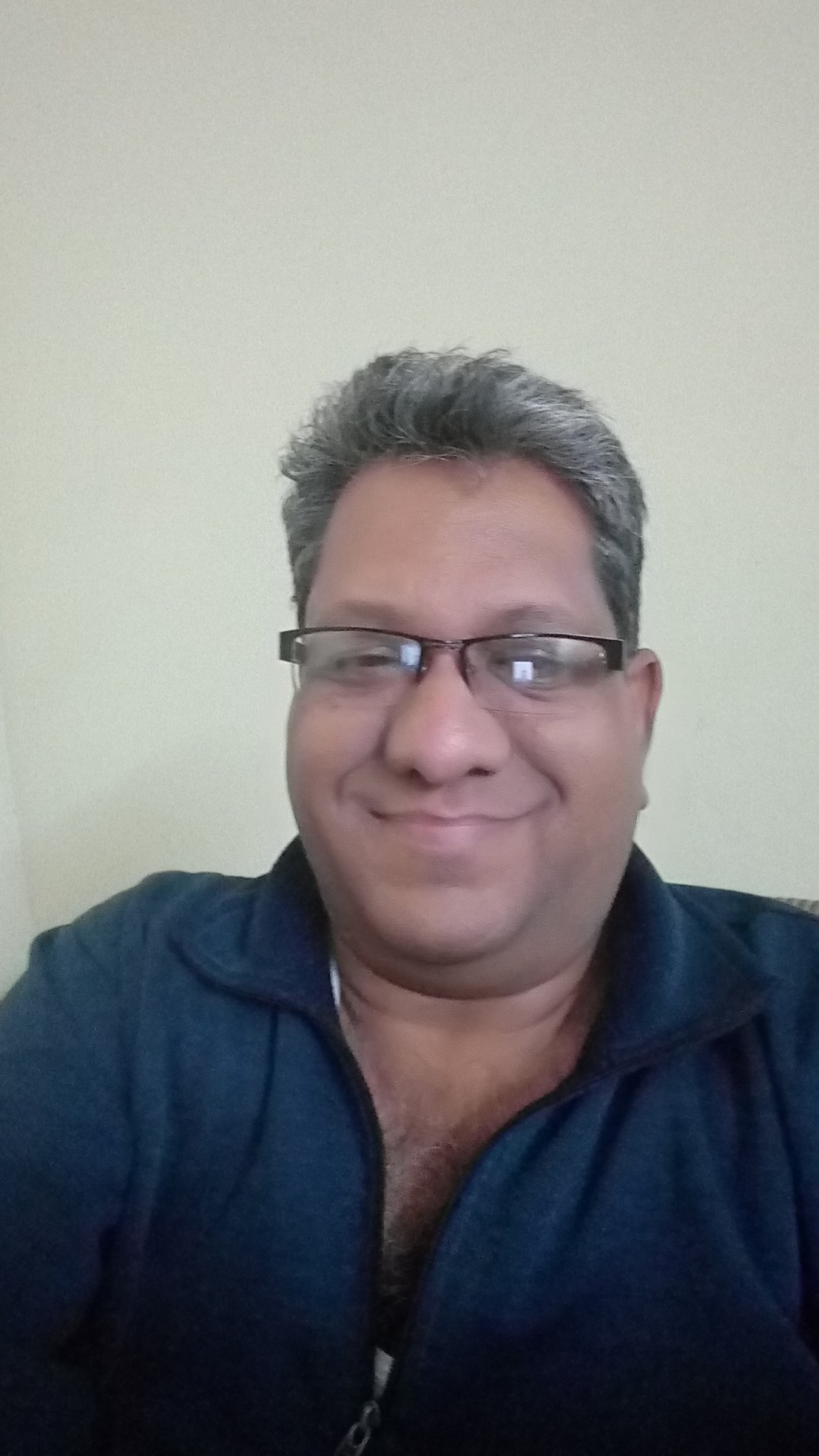 Q1. Introduce Yourself.
I'm a doctor by profession and a writer by default. I've a bad habit of eavesdropping, a penchant for looking into others' lives, an interest in picking heart-touching stories from here and there, and a compulsive urge to write them—sometimes in Hindi and sometimes in English, sometimes in short-stories and the other times in the form of novels, poems and film scripts. I believe in telling stories irrespective of it being good or bad which I leave for the readers to decide.
Q2. When did you realize that you are born to write?
Like anybody else, I too had a crush for a girl during my schooling. And as usual, I too couldn't express my feelings for her. After passing out my twelfth I got admitted in the medical college. Far away from her, I started to miss her direly. Finding no way out for my feelings for her, I started to write my thoughts, revolving around my one-sided love, into a diary. And one day my roommate stumbled upon it and exclaimed, "Oh, I have writer in my room!" That was the day when my friend let me realize that I can write.
Q3. Where did you get a break as a writer?
Way back between 1978-80, I wrote two articles. The first one was scientific; related to research in medical science and the other was socio-medical highlighting the problems of doctors practicing in rural areas. I sent both of them as hand-written to Hindustan Times. And to my surprise my both the articles were published. Thus, I can say that I got a big break as a writer with this big newspaper. The other surprise was when I got my cheques; 250/- for the first and 300/- for the second one from HT.
Q4. How did you come out with your story?
Well, right from my childhood, I had been a keen observer of life. And as my experience progressed with my age, I came to the conclusion that life is very difficult not only for the poor but for the rich as well. All have to strive very hard for them to have a peaceful sleep and the irony of the life is—nobody gets it. This idea compelled me to search two unique stories; one of a rich and the other of the poor.
Q5. What is your story all about? Brief us.
I conceived the idea of narrating the story of rich girl Chiya and her bosom friend; a poor girl Chanda in a parallel fashion. They both fight with their own circumstances pertaining to their own life individually to show that life is easy for neither of them. The word count exceeded the figure of one lakh and after getting my first novel Even God Doesn't Know! published, I reckoned that this particular novel will cross 500+ pages and to get it published I'll have to cut it down in size. The stories had been so intense that I couldn't trim them and then I took a strange decision—to tell their stories separately. Thus I bifurcated one big novel into two medium sized novels—Song of A Flying Sparrow and Life on The Edge.
Song of A Flying Sparrow is the story of girl Chiya who is born and brought up in a wealthy business class family but doesn't identify with them due to lack of attention and love from her parents. And one day, out of frustration, when she tries to get some answers relating to her life from her mom, she is encountered with a hidden fact of her life. Then she prepares herself to seek her true identity. And the struggle begins.
See, I think, and I not only think but am confident to say that every writer, either a male or female, has something his or her own in their writings. And I don't hesitate to admit that the second novel Life on The Edge is semi-autobiographical. Stay tuned to read this novel by next year.
Q6. What are your future plans?
I would like to write and entertain people through my novels and short stories. I have two film scripts with me, namely—A Jammed Lift and Barsaat Ki Vo Raat; both hair-raising thrillers duly copyright and I'm searching film-producers for them. However I'm getting encouraging response for them but nothing is confirmed till now.
Q7. How was your experience working with us?
It has been a wonderful journey with Authors' Ink Publications till date and my next novel Life on The Edge will also be also coming from the same publishing house. I can say that I like your genuine professionalism and flexibility towards the writers which is seldom seen in publishing industry. All the best!
The book can be ordered at @PustakMandi