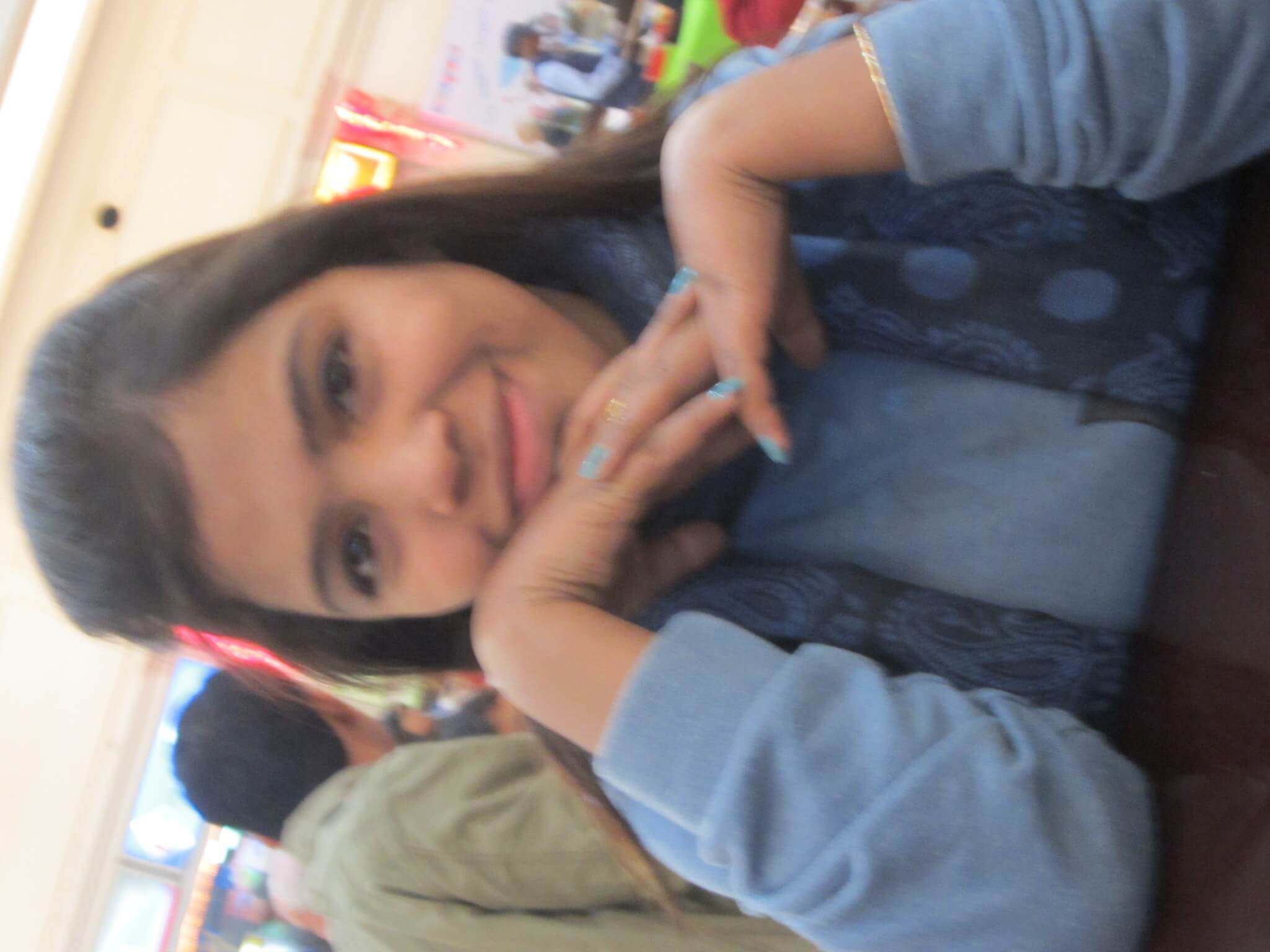 She has done her graduation from Delhi University and having a Master's degree in English literature. She is a teacher by profession.
She is a dreamer who believes that life is a miracle and changes day by day. Writing is her strength as number of her poetries and short stories have been published in school and college magazines. She belongs to some reputed poetry  groups of Delhi.She has gained many laurels from all quarters. Following her heart has led her to fountains of happiness.
Q1) Introduce Yourself
Ans. Hi! I am Pooja Khurana. I have done my Masters in English Literature and recently completed my B.Ed. degree. I am a teacher by profession and love being with kids. I am a contributing writer in a famous anthology The Hidden Gems and I am also a part of an upcoming International Anthology, I also scripted many stage plays for school. I love to carve poetries and no. of poetries has been published in newspapers and magazines. I am an active member of Delhi's famous theatre and poetry groups like Poet's Corner, Roshandaan etc.
Q2). When did you realize that you are born to write?
Ans. I have inherited a habit of reading from my father and soon I began to write stories and poetries for school magazine and got the needed encouragement too. The support of my family and friends watered the seed of writing.
Q3). Where did you learn about crush 2?
Ans. I read the poster on facebook and soon I began to believe it is the opportunity for me.
Q4). How did you come out with your story?
Ans. No one can forget his first love and my story is also based on this tender love. It's really hard to forget whom you love the most. Crush itself is a motivating clue so I began writing the story thinking about innocent Love of tender age.
Q5). What is your story all about? brief us.
Ans. My story 'Resonance of Love' is about a boy Abdul who belongs to slum but he wants to come out of his situation, he has a dream of making it big one day and the girl Avni who falls for his simplicity. They both share their notes, their food and their dreams and the innocent love increases day by day, Abdul's dream is taking a shape now but why he is not happy? Find out for yourself…
Q6). What are your future plans?
Ans. In future I want to have my own novel and I am working on it. I always wanted to share space with my favorite writers and God has been kind enough to give me a direction towards my dreams.
Q7). How was your experience working with us?
Ans. It was really good working with Author's Ink Publications. Their approach is transparent and warm and they respect talent which is commendable.
Thank You  for giving us your valuable Time.
I hope Readers have found it Interesting.
Stay Tuned.
Book Your Copy Today : –  Pustakmandi