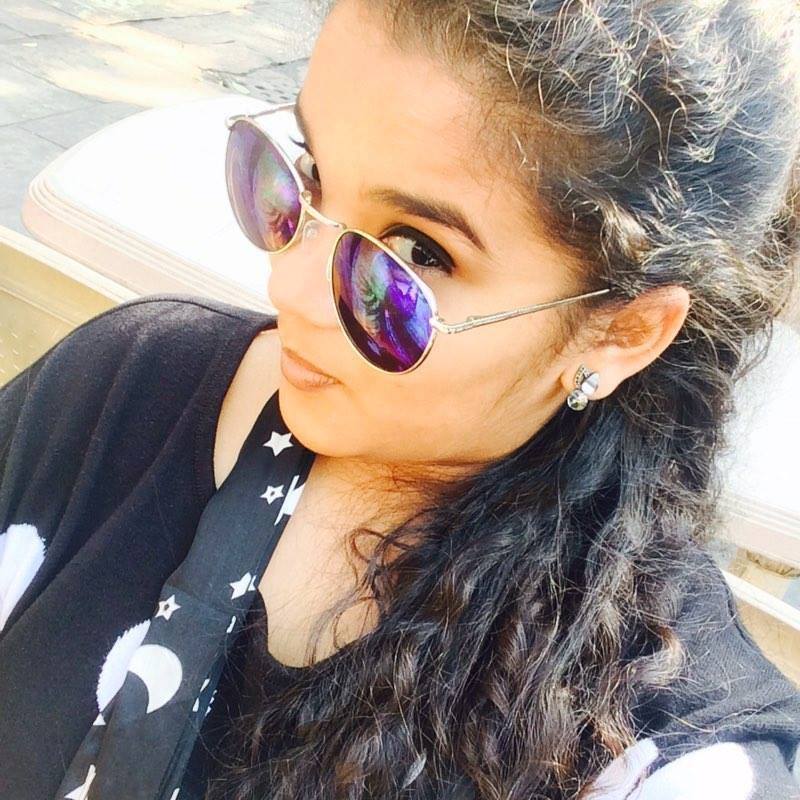 Manvi Singh is a 17 years old, passionate soul who's one and only dream is to make this society a better place to live in. Being a wordsmith, she believes that her words will definitely change the mindset of the people someday.
Apart from being a creator of a dreamworld, she's also an avid reader, from Sudeep Nagarkar, Novoneel Chakraborty, Sachin Garg to Paulo Coelho, Roald Dahl, and Jhumpa Lahiri everything resides in her and her bookshelf.
She loves to dance, paint colors in her life and also, in between all these things she often tries her hands in culinary arts.
She visualises that she owns the spark of achieving the impossible and she believes that someday, she definitely will.
She has penned herself with the name 'Maisha' on her blog Maisha "A Voice Within" and many other such platforms.
Q1. Introduce Yourself.
Hi, I'm Manvi Singh from New Delhi. I wouldn't say that I love to write but yes, my words define the kind of person I am. From being an enthusiastic dancer, to a fantasising painter and an avid reader, these are the traits I inherit in me.
Q2. When did you realize that you are born to write?
Truly, it all started when I was in class 3 while I was asked to write a poem in my notebook on my own in the class which was to be assessed at that time. Back then, I never thought that my lines, my words will turn out to be so important to me.
Q3. Where did you learn about Crush 2?
I came to know about this amazing, life changing opportunity by the official Facebook page of Author's Ink Publications, and I'm actually very thankful to my stars for this. 🙂
Q4. How did you come out with your story?
I believe that the definition of love in the 90's was actual, true love. Nowadays, it's just from money to parties and that's it. The importance of a tinge of smile on your crush's face or just a hello from him/her to you has actually lost it's meaning. People have forgotten to find happiness in miniature things of life. That's what I want to depict from my story that whatever we wish for, it's not necessary that it'll be ours because each time something better is already in store.
Q5. What is your story all about? Brief us.
"Since Everything Can't Be Yours" is a story which begins with a mother- daughter conversation where the daughter is quite disturbed from her recent break up. To cheer her up, her mother tells her a story which tells her that true love do exist. 🙂
Q6. What are your future plans?
In future, I hope to get more such opportunities and soon write my own independent venture.
Q7. How was your experience working with us?
Author's Ink is a close knit family who's family head, Aniket Kapoor is a gem of a person. I'm glad to be associated with Author's Ink Publications.
Thank You  for giving us your valuable Time.
I hope Readers have found it Interesting.
Stay Tuned.
Book Your Copy Today: –  Pustakmandi